How-to change Language of ALIS apps
Here we will show you how you can change the language of the ALIS iOS apps ( iPad & iPhone)
Step-by-step guide
On your iOS device
Go to the general Settings application of you device.
Search or scroll down untill you find the ALIS Personal or ALIS Team app withing the settings app
Located the "Preferred Language" settings and change it to your desired language.
Re-open the ALIS application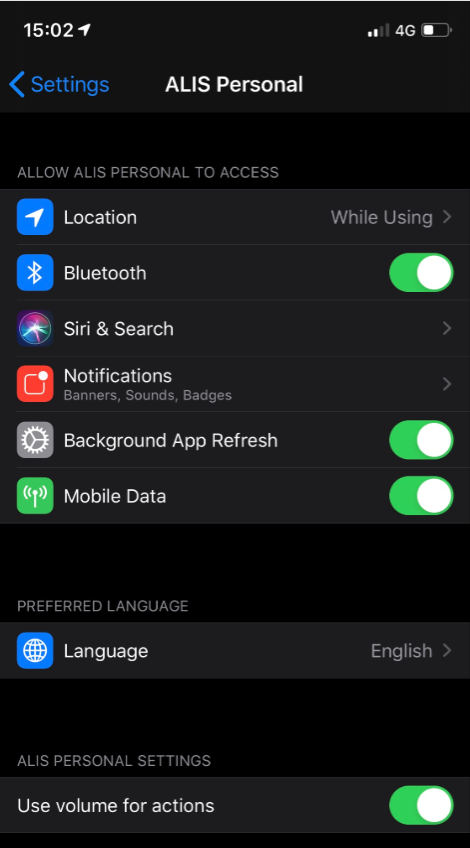 You can also change the language of your complete device which will also change the preferred language of the ALIS application.

Best not to change any of the other settings in this window since that might impear the working of the ALIS application.
If you want to change the language on the web-application - check out ALIS - Configuration sections .
If you don't find your preffered language for the app - make us a ticket on the servicedesk and we'll see what we can do for you!
Related articles